How to maintain his wooden handles
This is a question that deserves a clear and precise answer. Because all that is small is fragile and that note now the gestures not to have with our knives, our blades but especially, the answer to this question, how to maintain its knife handles.
How frustrating to discover that day after day, the handle of his paring knife or his table knife is deteriorating for no apparent reason. Well, that's where the first mistake is, since the blades and handles of Nogent *** products are manufactured for an unlimited life. This is not to talk about the lifetime warranty but to confirm that Nogent *** products are not shaped to deteriorate naturally.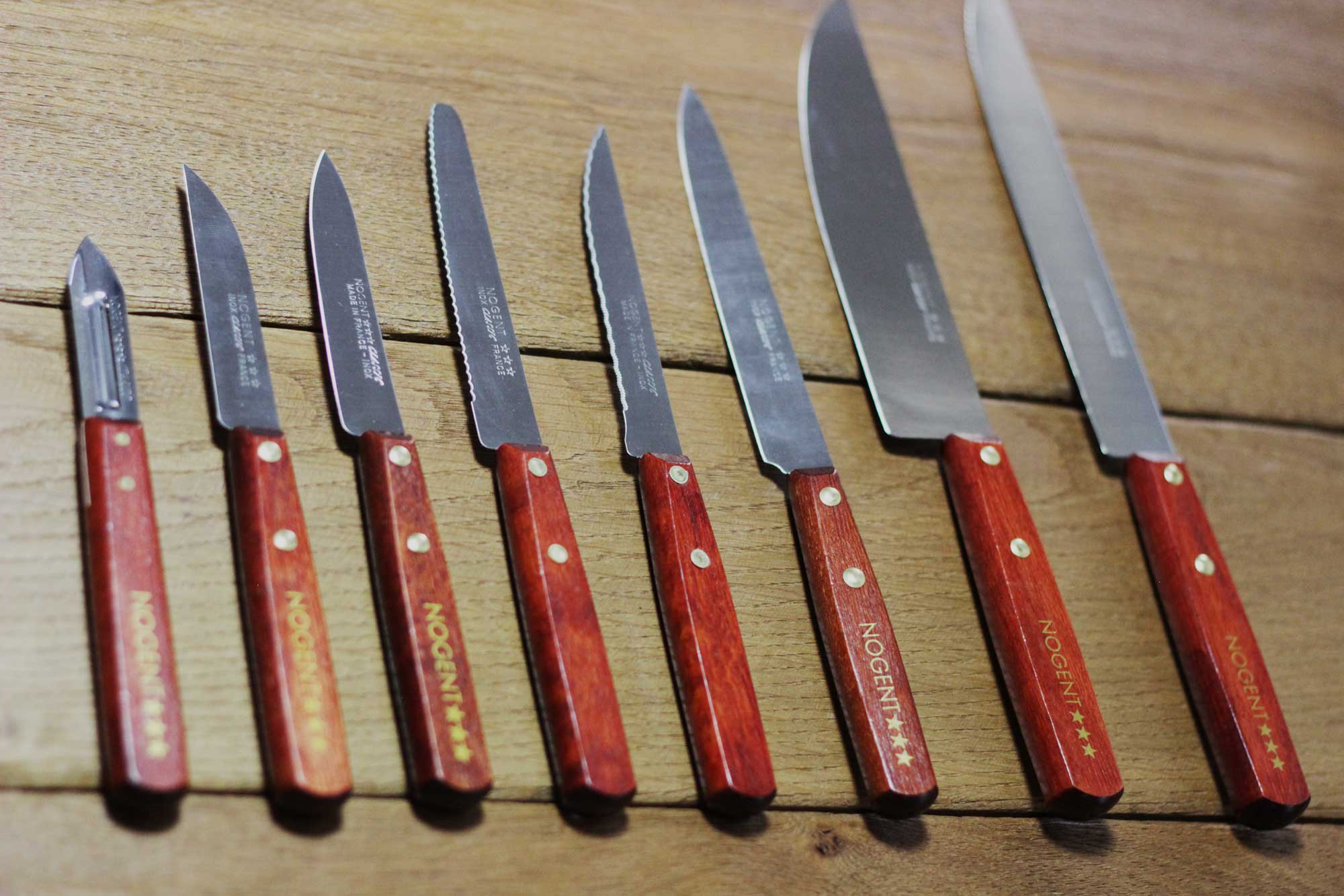 What not to do, to protect his sleeves:
Start by never going in a dishwasher, your knives having a wooden handle. This is the most aggressive thing you will do to your sleeves, and they will remember it. The dishwasher is perfect for washing polypropylene products. But the heat released during washing is much too intense, and the moisture present will be detrimental to the handle. The main risk in doing this is to swell your wood. This will cause a gap between your rivets and the handle. If this happens, it is "almost" already too late.

Do not soak your wooden knives in water. The problem is the same as that raised by the use of the dishwasher. Too much water will swell your neck, making your rivets useless.
Just to Know :
Because it is always a pleasure to have a weathered handle that colors with the rhythm of these uses, we advise you to maintain your knives with food oil to give them a richer aspect. Also, it is important to dry your knives on a cloth to absorb the moisture on the handle.
You now have all the cards in hand to not see your sleeves get damaged without mastering the causes! How to maintain your wooden handles is a question you will not ask anymore!
Do not forget to subscribe to our newsletters to benefit from tips of all kinds and discounts breathtaking!
See you soon on our website or on all our social networks!
The Nogent team ***